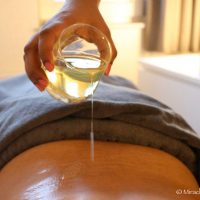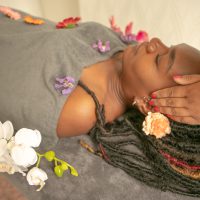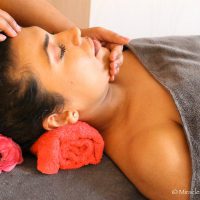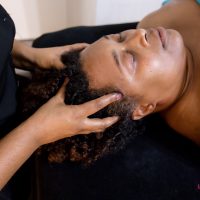 Which massage is the one for me?
First of all, it is important to know what your goal is and whether you have any complaints. 
Relaxation
A relaxation massage can always be chosen.
Mild complaints
During the massage I focus on the complaint area and apply more pressure.
Severe complaints
If you suffer from specific pain (eg hamstring, calf, lower back, shoulders and / or neck) and the complaints are severe, I advise you to choose the therapeutic approach. A combination of different techniques such as massage, connective tissue, deep tissue, cupping and trigger point can already provide relief after 1 treatment.
Note: you often need several sessions to get rid of the complaints. Do not expect too much from your body after a first treatment, recovery takes longer, depending on a number of stress factors such as:
- amount of stress
- duration of stress
- type of stress (financial, work, relationship, burnout)
Feel free to send me a message if you want more information about a treatment process or make an appointment.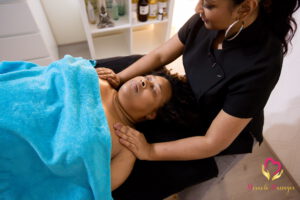 With a relaxation massage, body and mind relax. The massage is primarily mild and calm, intended for those who want to relax their muscles and body in a friendly way.
A relaxation massage is also for yourself: a moment of awareness.
During the massage you will be completely covered with towels. The room is pleasantly heated in the winter and there is relaxing background music with dimmed light.
A regular relaxation massage can have a preventive effect on overall health, both physically and mentally. It has a preventive effect because the body stores this relaxation in the body memory and can refer to it increasingly easily. This can prevent a recurrence of complaints.
If you get a 55 min massage, only the entire back is massaged: head, neck, back, arms and legs.
If you get a 75 min massage, the arms, legs on the frontside and décolleté are also included. The abdomen can also be massaged on request.
In contrast to the relaxation massage, the intensity of a deep relax massage is firm and deep.
I will start with a firm connective tissue massage. The focus area is worked a lot with the thumbs and fingers to get deeper into the muscles.
The therapist can also choose to use the bamboo stick, cupping or massage.
The deep tissue massage is often used for complaints and chronic pain.
Bij de deep relax massage wordt de focus gelegd op het losmaken van de spieren. Vaak voelt het lichaam nog beurs aan na deze stevige massage.
If you get a 50 min massage, only the entire back is massaged: neck, back, arms and legs.
If you get a 75 min massage, the arms, legs on the frontside and décolleté are also included.
The hamam treatment can only be booked on weekend days.
Hamam is derived from the Arabic word hammam and literally means "spreader of heat". 
We start with pampering the feet with a warm foot bath.
After this, the body is completely scrubbed with a special scrub glove and Dead Sea scrub salt. Dead skin cells are removed and blood circulation is stimulated.
Then the body is lathered with 100% natural olive soap and treated further with a sponge. The body is also massaged with the released foam using a soap bag, for which the hamam treatment is known.
Then you can opt for a warm oil massage or body wrap.
At the end you get a nice cup of fresh mint tea. You will also get the soap sponge and the scrub glove to take home.
The hamam wellness lasts 100 min, of which 50 min the hamam treatment and 50 min the massage or body wrap.
Thai coconut compress massage
The coconut compress massage, originally a Thai massage, is a unique massage; one that you will not soon forget.
1. The feet are pampered with a Thai foot bath. Cleansing of the feet takes place and it is also a moment to ground and prepare for this great massage.
2. Your whole body is scrubbed with an exfoliating ompress; because the dead skin cells are removed, the skin can absorb the coconut more easily. Scrubbing gives the skin a radiant effect.
3. You will be massaged with two pure coconut stamps, which releases a wonderful aroma of coconut; this promotes further relaxation and you imagine yourself in the tropics for a while. The coconut stamps release oil so that the massage feels very pleasant.
4. After having scrubbed and massaged each body part with the coconut compress, a "normal" massage is also done. Then we start with step 2 again.
Strengthens the tension of the skin;
Stabilizes the connective tissue;
Anti cellulite (only with regular massage);
Rich in antioxidants;
Delays aging symptoms;
Combats very dry, sensitive skin.
If you get a 70 min massage, the entire back is scrubbed and massaged: shoulders, back, arms and legs.
If you get a 90 min massage, the front will also be massaged: neck, décolleté, arms and will be concluded with the feet or a head massage.
balinese wellness treatment
The Balinese wellness treatment is originally from Java. This relaxing and detoxifying treatment is a feast for the nose and body and consists of an authentic lulur scrub and a full body massage with warm oil.
Cupping is a suction technique that creates negative pressure that softens tissue, removes excess fluids and toxins, loosens adhesion, lifts and smoothes connective tissue and improves blood flow to skin and muscles.
Are you pregnant?
Then a massage can be a nice addition. A pregnancy can be a great time for a woman, but every system of the body is affected. The process puts pressure on joints, ligaments and organs, causing discomfort and pain.
A pregnancy can also be a stressful time for the mother for many reasons. A massage will help to lower stress levels. A regular massage during pregnancy can make the mother more aware of her own body, which helps to relax outside the treatment.
Read below the experiences of other pregnant women that had a prenatal massage at Miracle Massages.
Herbal compress massage, also known as Thai herbal massage, is a massage with warm herbal compresses that are filled with beneficial herbs. The compresses are specially made in Thailand according to old traditional customs.
"It's in your head ..." Does this sentence sound familiar? There is a good chance that you are among the 20% of Dutch people who has a headache at least one day a week.
Unfortunately, not everyone in your area understands this, so too many headache patients think that headache is part of life and that the doctor can do nothing. That is not true. Always go to the doctor with a headache or migraine.
A number of types of headache are discussed in detail below. If you recognize some symptoms and do not yet have a diagnosis, go to your doctor. And also consider taking a headache massage; it relieves the symptoms and can sometimes eliminate them completely.
Thai foot reflex is the application of pressure to certain parts of the soles of the feet. A reflex effect in another part of the body is stimulated by the manipulation of each specific area. Reflexology massage uses hands, fingers, thumbs, knuckles and a wooden stick with oil.
A hot stone massage is a type of massage therapy. It is used to relax tense muscles and damaged soft tissues throughout the body.
During the hot stone massage, heated smooth and flat stones are placed on specific parts of the body. The stones can be placed along the spine, on the abdomen, chest, face, feet, in the palms and between the toes.
The stones are usually made of basalt, a type of volcanic rock that retains heat and is heated in water temperature between 55 and 60 degrees.
The lomi lomi is a massage form that has been given in Hawaii for centuries.
Lomi lomi is a rhythmic, flowing massage that is intended to remove blockages in the circulation of energy throughout the body. Just as in traditional Chinese medicine, energy blockages are believed to contribute to physical, emotional and mental health problems.
What is different with the lomi lomi massage is that the lower arms are often used. In addition, I pay extra attention to the gluteal muscles.